TalkMatters
Psychological Counselling & Coaching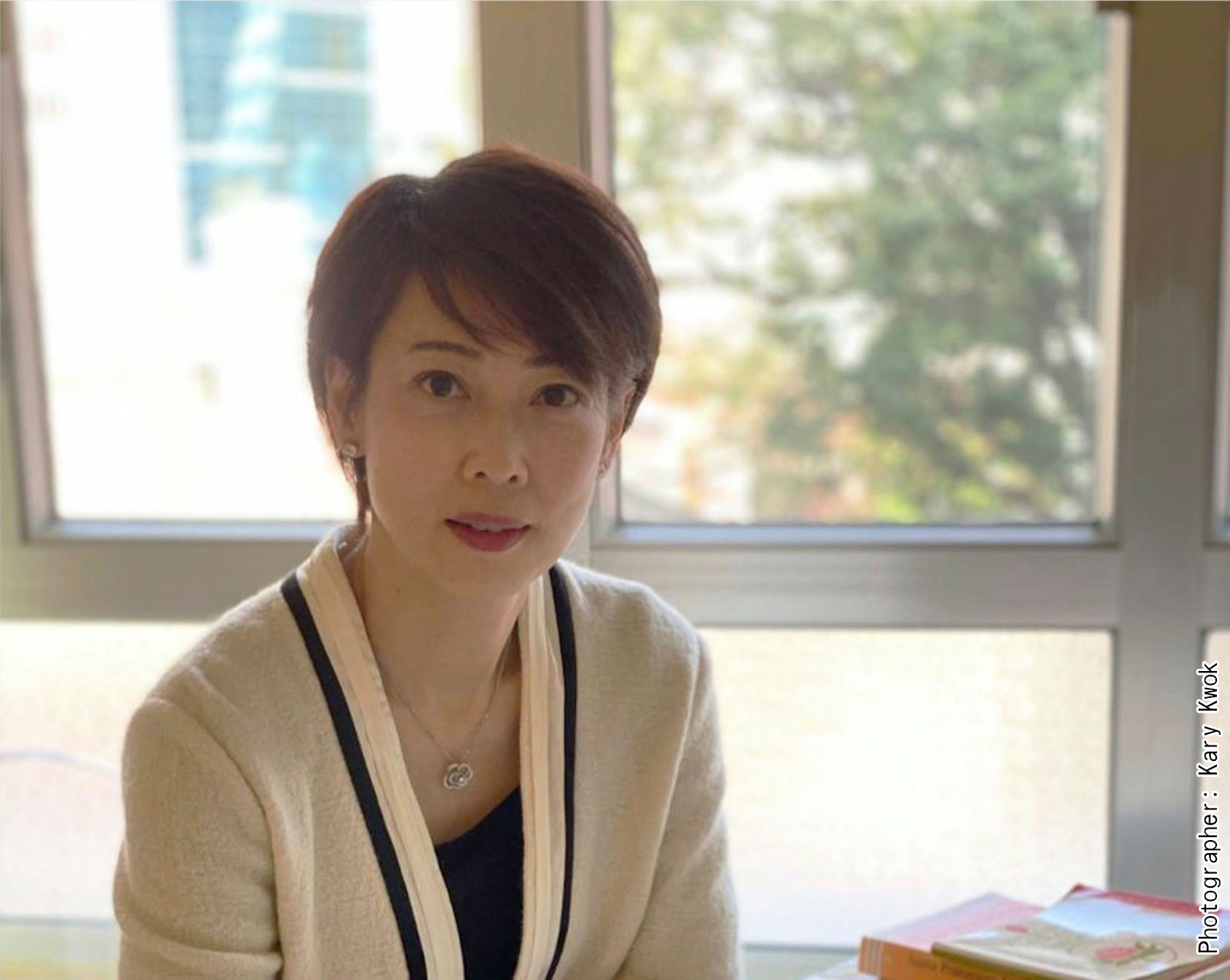 About The Therapist
Lilian possesses over two decades' management experience in multi-national corporations. She believes that each individual is unique and is irreplaceable. The therapeutic process is perceived as a partnership between client and therapist, and Lilian pursues an outcome that empowers the client to reclaim wellness and positivity. In a therapeutic context, every person deserves a personalized therapeutic approach. She practices a selection of interventions based on psychodynamic theories (a reveal of the unconscious shaped by past experience) with reference to individual profile.
Education and Counselling Experience
Lilian possesses a Master's Degree in Social Sciences (Counselling) from the University of Hong Kong and is a member of Hong Kong Professional Counselling Association. She has extensive experience working with adolescents in a secondary school setting, dealing with issues such as general anxiety, low self-esteem, learning and focus. With adults, she has handled cases relating to parenting, relationship and anger management; as well as anxiety at work.
Additional Experience
Lilian is also skilled in life coaching and mentorship. She holds the following positions and experience:
Mental Wellness Counselling Service Collaborator, Aberdeen Kai-fong
Welfare Association Social Service – "Charging Action for Mental
Wellness" (May-June 2022)
Certified Leadership Coach, Global Coach Group (since July 2021)
Volunteer Staff Mentor of HER Fund (2021)
Wellness Writer for Cosmopolitan website (since 2021)
Volunteer Mentor and Counsellor of HKU Counselling Unit (since 2020)
Mentor of CUHK School of Journalism and Communication Taught Postgraduate Mentorship Program (since 2020)

Volunteer Member of Board of Advisors, Baptist University Master of Business Administration (2016-2019)

Volunteer Coach at workplace (2012-2020)
Areas of Interest
Cognitive Behavioral Therapy
A widely used intervention for its proven efficacy and goal-oriented approach. It helps to investigate how one's thought patterns work and how it may lead to distress and maladaptive behaviors. Ongoing homework is a key component in the drive for adaptive thoughts and the subsequent improvement in mood.
Mindfulness & Positive Psychology
Founded on the belief that people want to lead meaningful, fulfilling lives. There is a natural tendency to cultivate the best qualities within ourselves, which everyone possesses in different ways. Positive Psychology and its mindfulness component amplify personal strengths, self-compassion and social connection, while allowing individual to heal based on these values.
Emotional-focused Therapy
Gently explores emotions and invites a genuine conversation with the inner self. With empathy and compassion, it effectively promotes the release of blockages, enabling greater flexibility in applying different healing solutions.
Solution-focused Therapy
A goal-directed approach with limited reference made to the context of the emotional issues. Its primary focus is on the present and future; and on addressing HOW to resolve the matters that disturb clients.